Entry requirements
Click the button to read our faculty brochure or read more about the course below:
A majority of overall GCSE grades at grade 3 and above, including a minimum of four GCSEs at grade 3 (or D) or better
OR
Level 2 Vocational Programme at Merit or above (e.g. BTEC/NVQ/OCR National) PLUS two GCSEs 9-4 (or A*-C)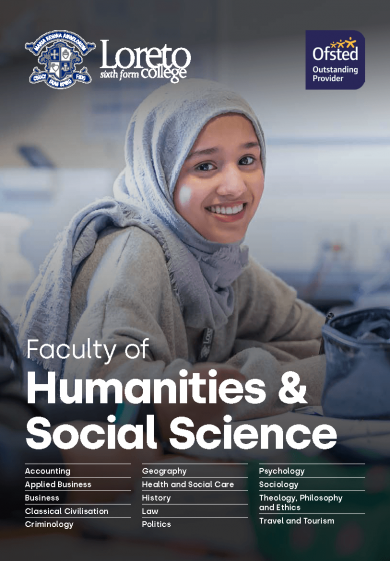 What is Travel and Tourism (Level 2)
BTEC Extended Certificate in Travel and Tourism (Level 2) is ideal for students who want to prepare for a career in travel and tourism and to further improve their GCSE grades before progressing onto a Level three course or an entry position in the industry. You will be taught a wide variety of different aspects of the industry along with gaining vital industry skills such as customer service, business management, promotion and sales techniques and subject specific topics.
Course Content
The UK Travel and Tourism Sector – (External Exam)
UK Travel and Tourism Destinations
Delivering the Travel and Tourism Customer Experience
International Travel and Tourism in The UK
International Travel and Tourism Destinations
Factors Affecting Worldwide Travel and Tourism
Travel and Tourism Business Environments – (External Exam)
Marketing in Travel and Tourism
Airports and Airlines
Travel and Tourism Employment Opportunities
Organising a Travel and Tourism study visit
Holiday Representatives
Skills
The skills you develop will prepare you to be part of an exciting and ever changing industry. As you progress, you will develop personal skills to make you career ready along with learning and thinking skills to improve your academic work for when you are ready to progress onto Level three. You will learn to work both independently and as part of a team through group work activities, role-plays and presentations which will improve your communication and research skills.
Destinations
Students from this course usually progress onto the level three course in travel and tourism at Loreto. Alternatively some students like to begin their careers in the travel and tourism industry. There is a wide and varied number of career options for successful students and they can gain entry level positions in travel agencies, working at the airport, working at a hotel or on a cruise ship along with working in a visitor attraction or airline.