Entry requirements
Click the button to read our faculty brochure or read more about the course below:
Minimum of five GCSE grades 9-4 (or A*-C)
Including either English or Maths
OR
Level 2 Vocational Programme at Merit or above (e.g. BTEC/NVQ/OCR National) PLUS three GCSEs 9-4 (or A*-C) including either English or Maths.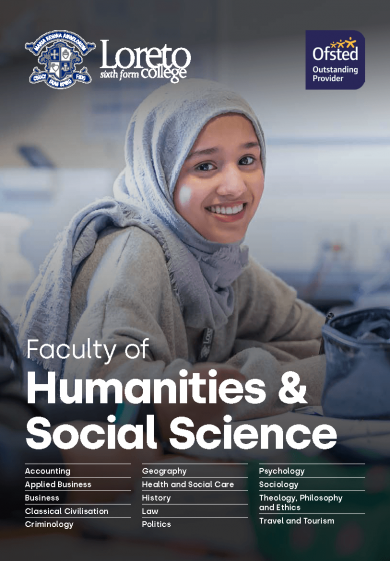 Course Details
Travel and tourism is one of the most exciting and dynamic sectors in the world. It is the fastest growing industry and in 2019 employed 330 million globally with a diverse, inclusive and vibrant workforce (wttc.org).

It has been estimated that there are approximately over 2500 direct and indirect careers in travel and tourism which could include working in aviation such as cabin crew and airport operations, other transport operations such as sea, rail and land, working in the accommodation and hospitality sector, working in tour operations and retail travel, working in conferences and events management and working in visitor attractions such as theme parks and museums.


Overview of Topics on the Course
There are thirteen units that need to be successfully completed over the duration of two years with two of those being external exams.
In year one you will study the underpinning knowledge of travel and tourism which could include:
The World of Travel and Tourism
Global Destinations
Managing the Customer Experience in Travel and Tourism
Travel and Tourism Enterprises
Specialist Tourism
The Airport Experience
Visitor Attractions
Events, Conferences and Exhibitions
In Year Two you will study subjects which are more vocational orientated and could include:
Working Overseas
The Cruise Industry
Recruitment and Selection in Travel and Tourism
Researching Current Travel Trends and Key Issues in Travel and Tourism
Managing Accommodation Services
The UK as a Tourist Destination
Skills
Travel and Tourism is a very practical and people-orientated industry and students will learn a wide variety of skills that will benefit them when progressing onto either Higher Education or employment such as teamwork, presentations, report writing, creating research projects and performing role plays.
Careers/Destinations
The course is designed to give all students in depth knowledge into a variety of business and management topics such as customer service, enterprise and marketing along with pure vocational subjects such as global tourism, international destinations, sustainable tourism, airport and cruise sectors.
Students typically progress to university and then on to careers in the travel and tourism industry. Some students decide to progress directly employment. Possible careers include airline cabin crew, overseas representative, cruise ship, hotel industry, tour operator and travel agent.
Travel and Tourism
How long is the course for?
The course is over two years.
Is the course full time?
Yes, the course is full time, students are in every day of the week.
How many units are there?
There are 13 units to complete the course.
How am I assessed?
You will be assessed though a blend of different assessments methods throughout your course with two exams being taken during your first year and the remaining assessments being coursework based. Every subject will be graded on a pass, merit and distinction basis which will add up to your final grade at the end of the course. All of our students are set grade targets and are monitored throughout their course to ensure that they achieve our high expectations.

There are 11 units that are assessed by completing coursework and
two examined units.
When are the externally examined units taken?
The externally assessed 2 units are sat in January and May.
Do you go on visits?
Visits would normally take place to help you to complete
coursework, including Chester Zoo and the Maritime Museum.
Do you go on an overseas vists?
Yes, normally an overseas visit takes place in the second year of the
course to a country in Europe. (restrictions permitting)