It may be dark and cold in January, but no one enjoys the dark as much as the family at the centre of this year's College musical The Addams Family. The production took place in Loreto's state-of-the-art Ellis and Kennedy theatre at Loreto College. (All pictures courtesy of Ethan Clarke Photography)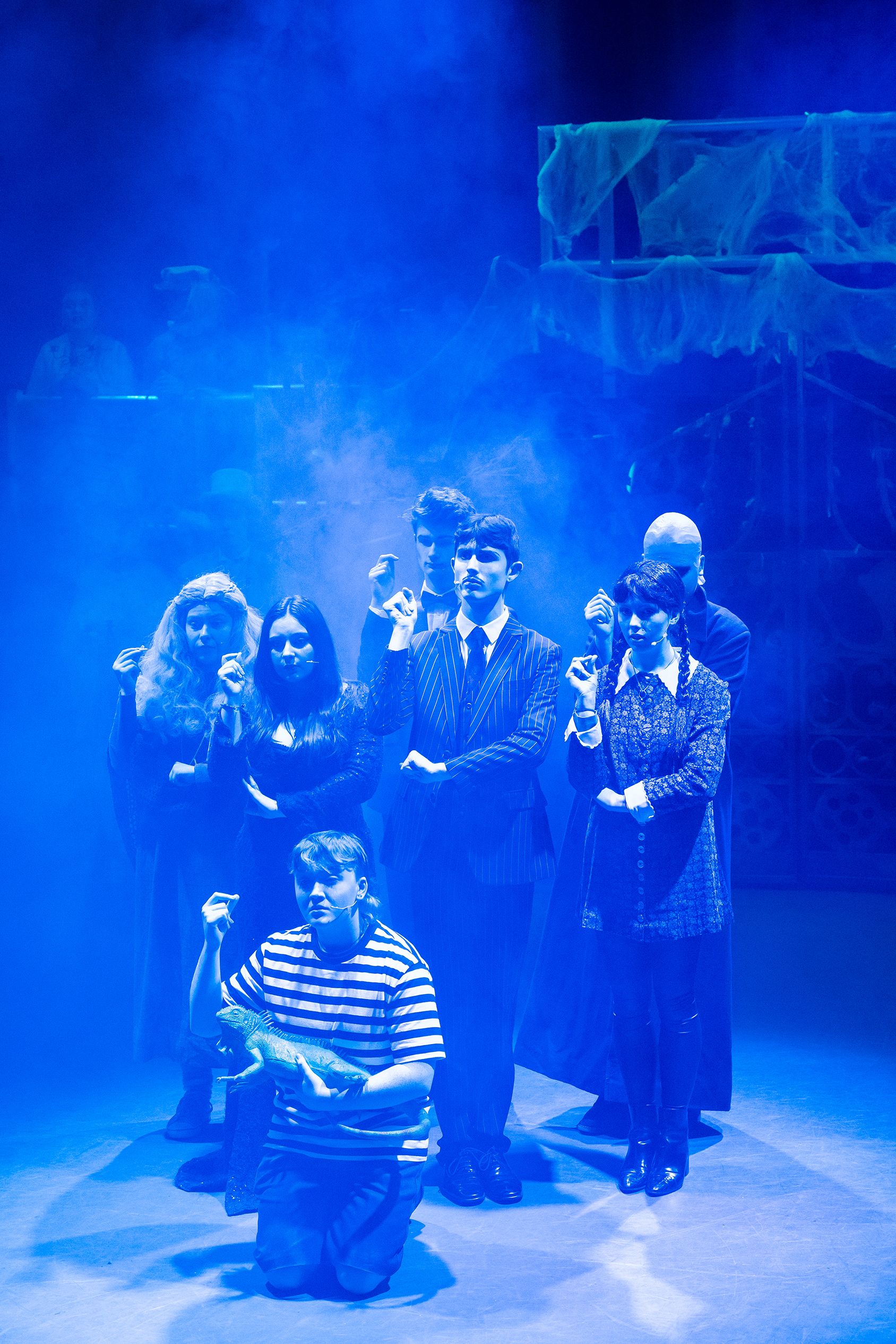 With 30 students in the cast and 18 in the production team this was no small feat.
The production sold out two days before the start of the run and was an absolute triumph. Audiences were impressed with the quality of the production, with acting, dancing, singing and all design elements wowing the crowds.
Head of Performing Arts and Director of the show, Danny Price said "very few people will have been able to grow up without knowledge of The Addams Family, and they have been give a new lease of life with the recent release of 'Wednesday' on Netflix. Telling a story with such recognisable characters is always a challenge, but our student cast and crew are incredibly talented and we have really enjoyed putting the show together. The musical follows the story of the family in their annual day of  celebrating the dead Addams Ancestors, but when they attempt to return to their crypt, they can't as there is a problem…..Wednesday has fallen in love! With Uncle Fester as your guide, hopefully, all will come good in the end…"
There was a dedicated staff team involved in creating this show: Musical Direction from David Lloyd Mostyn, Choreography by Pippa Hudson and Aaron-Ashley Parker and Technical Management from Alex Jacklin and Tony Fennell with Backstage Management by Eleanor Parker.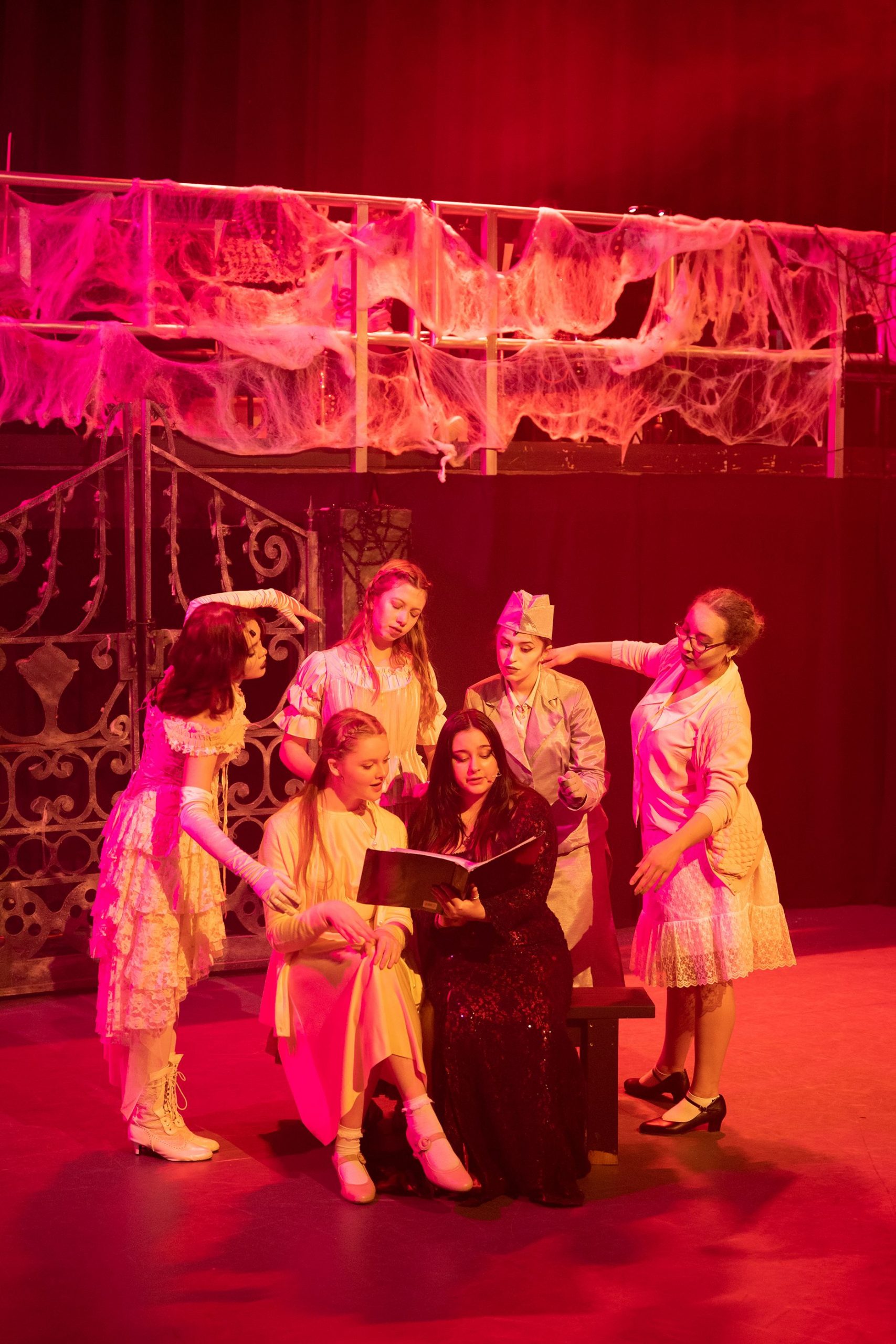 The cast were a true ensemble, with commitment and skill shown by all on stage, however, special mention must be made to the principals; James Gadd  as Gomez Addams, head of the household attempting to keep everything together, whilst caught between the demands of his daughter and his wife. James' beautiful rendition of 'Happy/Sad' in the second act rarely left a dry eye in the house. James completely embodied the role and led the show with real skill. Grace MacDonald in the part of Alice Beineke gave a tour-de-force performance both in her comic timing and eccentric execution of the quirky character of Alice as well as in her wonderful rendition of 'Waiting' – a song lamenting her past and how her romantic life with her husband has come to a bitter end. Josie McEvey  performed the sultry role of Morticia Addams with gravitas and great drama, Isla Plant was a bundle of energy as Uncle Fester, Hanna Cunningham and Sophie Gailleman had a great dynamic as the love struck teens playing Wednesday Addams and Lucas Beineke, Ash Mallen absolutely smashed the part of Pugsley with a dry comic brilliance, resulting in laughter every night during his 'what if?' solo, Amy Tapper carried the role of Mal Beineke admirably, the workaholic father who lost sense of himself and has become so uptight it takes the Addams Family to right him, Scarlett Harvey played the aged and playful Grandma offering the right amount of mischief and sass, and who can forget Mike O'Sullivan as the ever faithful zombie butler, Lurch….
The make-up demands of this show were extensive, students Luke Hobson and Leah Bain designed and executed the make-up superbly and were supported by an excellent backstage team with hand made props by Riah Betti and Maddy Edge.
Friends, family and people from all over Manchester came to see the production, citing it as one of the best college performances they have ever seen.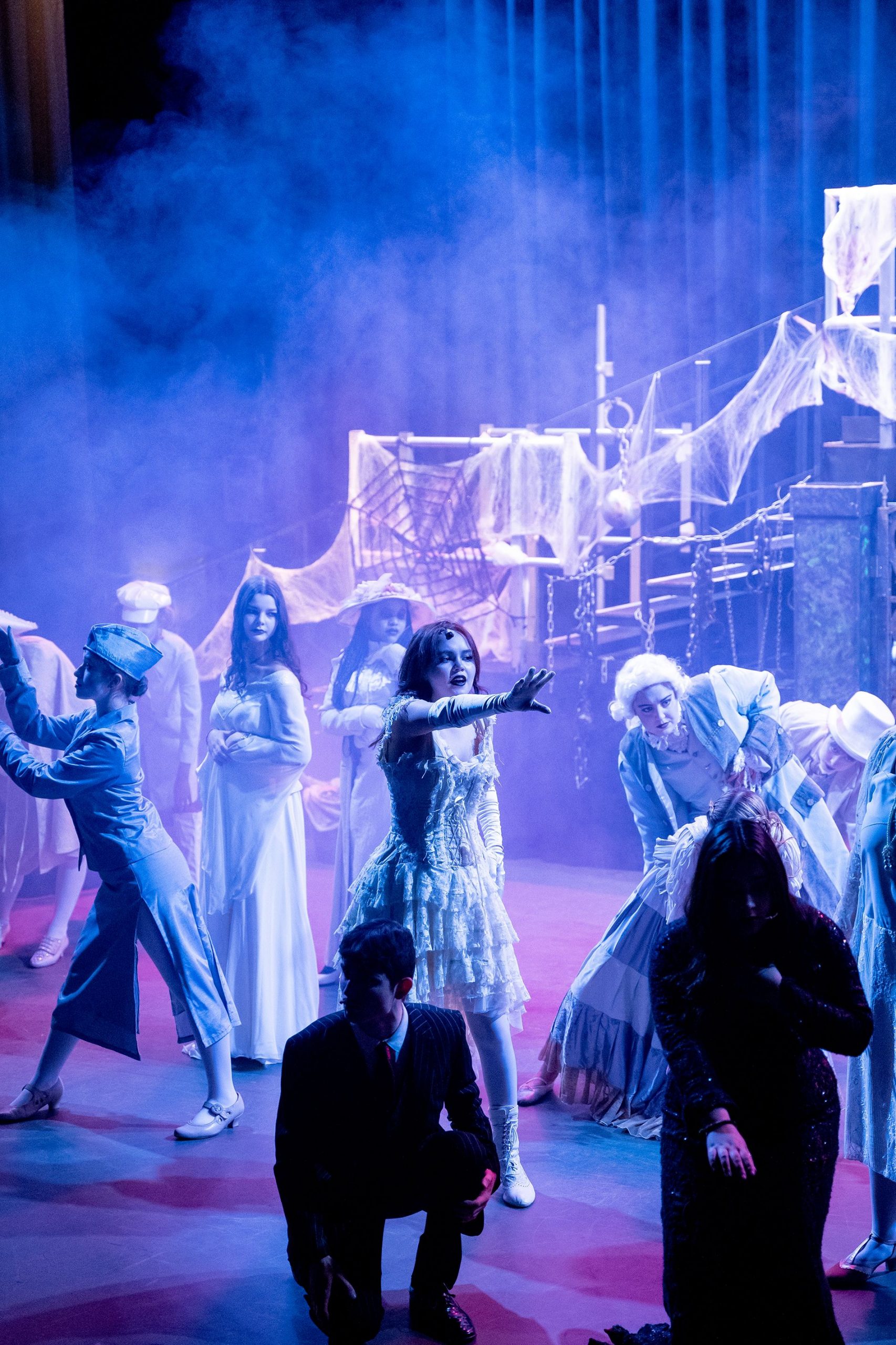 The band were outstanding in their performance too: Sam Greenall on Keys, Sachin Beaman-Patel on Violin, Lila Beaman-Patel on Cello, Lily Mann on Bass, Declan Dodd on Guitar, Aimee Peckham on Drums, Emily McCulloch and Jonathan guy on Sax, Clarinet and Flute.
Loreto College Performing Arts and Music Department pride themselves on creating work that is of a professional standard. Work that students can be witness to and part of to support them in their development; not only as performers but also as individuals. Two of the values of Loreto are excellence and joy and this production did not fail in either of those values.
The production team and the department are hard at work on the upcoming performances not only of exam work but also of public performance.
The Loreto College Dance Show will take place on 27th March 2023, there will be musical performances at the Whitworth Art Gallery on 29th March 2023 and the RNCM 7th July 2023, and the College play of Tartuffe by Moliere will be staged on the 5th and 6th July 2023.
We want to once again thank our audiences and all involved in the production for making it a very memorable occasion.
We hope to see you all next time!