Loreto's Netball Team were away to Aquinas College in their first game back after Christmas, securing another victory in the North West Colleges' League.
Loreto were dominant from the outset, pulling ahead from the first centre pass and managing to maintain the lead throughout the whole game. There were times when Aquinas looked like they were staging a comeback, but Loreto rarely faltered.
The attacking combination of Abi, Rachael, Darcy and Milly were unstoppable at times, with Abi putting on a dominant display as Goal Shooter, scoring most of Loreto's goals. Loreto's defence were just as formidable, with trio Laure, Lucy and Esme causing Aquinas all sorts of headaches. Lucy's defensive masterclass earned her 'Coaches' Player of the Match'.
Score after the first half finished: Aquinas 22 – 32 Loreto.
Loreto made wholesale changes heading into the third quarter, which were seamless: Charlotte entered the game as Goal Attack and Keira came on as Wing Defence, with Darcy moving into Centre. The new entrants were impactful to the game, helping to sure up Loreto's position in the driving seat.
Score at three quarters: Aquinas 26 – 40 Loreto.
The final quarter saw Loreto maintain their dominant display, keeping Aquinas to just one goal! Loreto made use of the rolling-substitution rule (which allows different combinations on court) by repositioning Abi to Goal Attack and moving Charlotte to Goal Shooter and securing the win with a comfortable margin, against a physical and competitive team.  Every player managed to get on court and display some exceptional and clinical netball.
The final score: Aquinas 27 – 45 Loreto.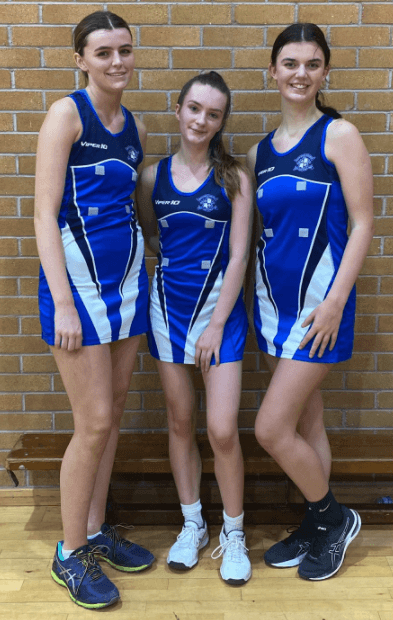 Honours for this game go to: Rachael (opposition's player), Darcy (players' player) and Lucy (coach's player) – well done!
Squad: Lucy, Laure, Esme, Milly, Keira, Darcy, Charlotte, Rachael and Abi.
Follow us on Twitter to keep up to date with all things netball! @LoretoNetball