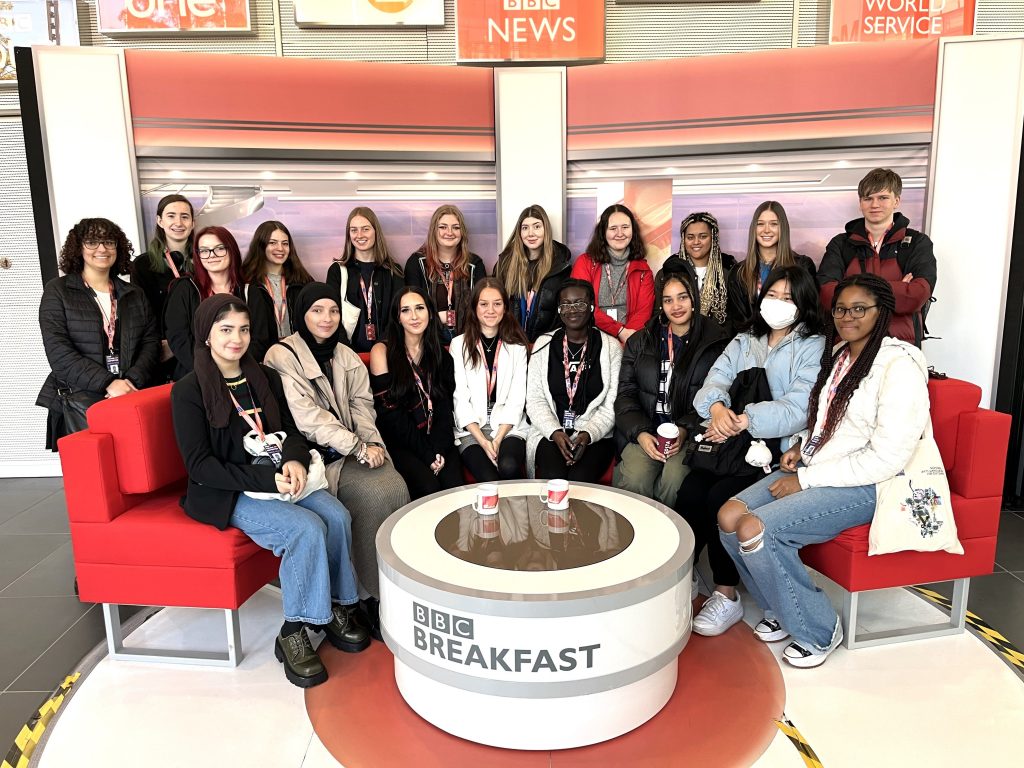 Students who are part of the female mentoring scheme We Call the Shots were lucky enough, along with students from Loreto's Film and Media departments, to be invited to the BBC at Media City to help celebrate its 100th birthday. They attended a series of talks on fake news, the future of home technology and an excellent careers session detailing the current shortage areas in the creative industries. There was also time to meet screenwriters, junior crew members of Waterloo Road, Blue Peter presenter Mwaksy Mudenda and the BBC's Chief Content Officer, Charlotte Moore.
A few of the students were also fortunate enough to catch Paddy McGuiness introduce Tim Davie, the BBC's Director General, who delivered an address to the whole BBC with the BBC World Affairs Editor John Simpson, as a special guest.
This was a great opportunity and everyone thoroughly enjoyed the experience.