2020-2022 in education has been an academic journey like no other for our students and we are incredibly proud of what they have  achieved. Despite considerable challenges brought by the COVID -19 pandemic, 23 Loreto students have received an offer from Universities of Oxford and Cambridge (12 for Cambridge and 11 for Oxford). The 23 Oxbridge offers cover a range of subject areas at the two globally respected institutions, from Maths, Modern Languages and Law, to Engineering, Music, History and Philosophy. This makes a total number 63 offers in three years. Oxbridge Co-ordinator, Ms Tattersall and her team are thrilled with the success of the students across a diverse range of subjects.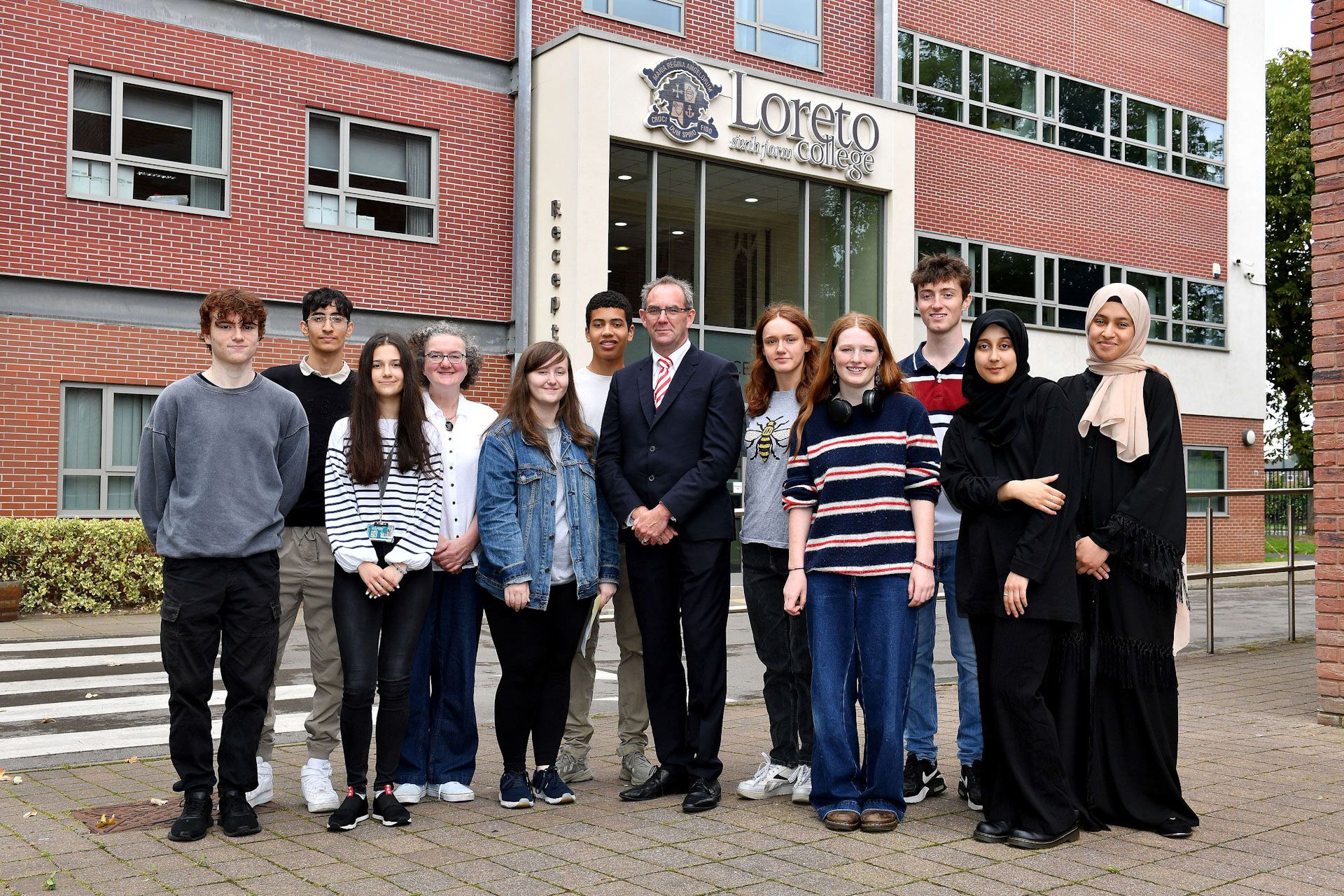 The successful students come to Loreto from a variety of  high schools from across the region, including  Salford, Stockport, Trafford and Manchester. Those with Oxbridge potential are identified by GCSE results and academic performance once they arrive. They are then offered a bespoke programme designed to develop students' debating and thinking skills, whilst providing insight into, and knowledge of, the application process. It includes presentations from university staff, a competitive university conference and a number of practice interviews. An in-house team of specialist teachers has years of experience in guiding applicants successfully. Academics from both universities regularly visit Loreto and deliver a range of sessions including subject specific classes and application seminars. They aim to make sure that the students are suited to the demands of the Universities of Oxford and Cambridge (ranked 1st and 5th in the Times Higher Education World rankings) and will thrive in the demanding academic environment.
Pictured left: Michael Jaffrain, Principal with some many of the success Oxbridge students.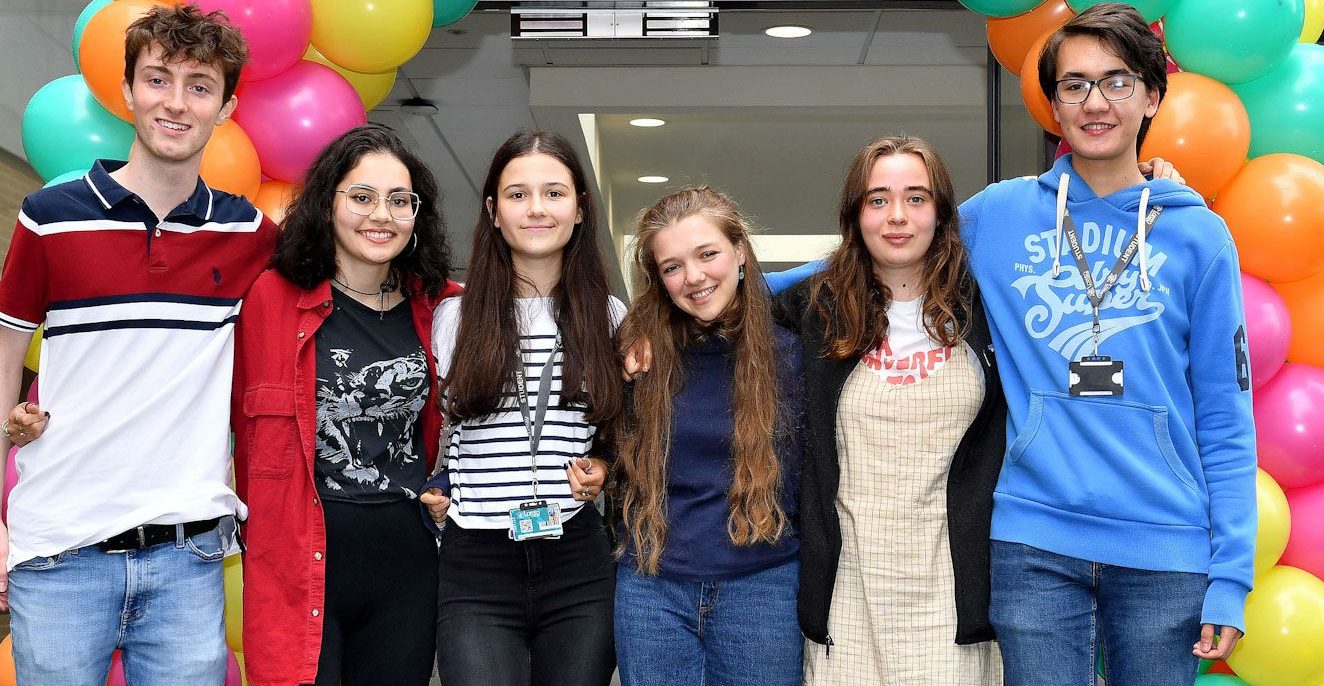 Loreto College is the North West lead of the University of Cambridge HE Plus Hub. This initiative is designed to challenge academically the brightest young people in our inner cities, to raise aspirations and encourage applications to very selective universities. Each year over two hundred students from Loreto and other partner schools and colleges take part in a range of academic extension classes, degree level masterclasses and visits, which develop and challenge them throughout the year.
Pictured right: George, Sara, Daria, Anna, Cerys & Andrew
The college is not prepared to rest on its laurels however and is looking constantly at ways to improve. Feedback from students highlights the bespoke guidance offered, allied to hard work and perseverance, as being crucial factors in their success. They also cite the importance of seeking out opportunities beyond the curriculum, demonstrating initiative and looking for work placements and experiences in addition to those facilitated by the college.
Principal, Michael Jaffrain said:
"I am very proud of our students and their efforts in this, probably the most challenging and rigorous university selection procedure in the world, with the added pressure and challenges that the pandemic has brought them. In addition to being truly gifted and committed students, they are a credit to the schools from which they originated, a credit to the specialist staff with whom they have worked at Loreto College and they deserve every success in the future".