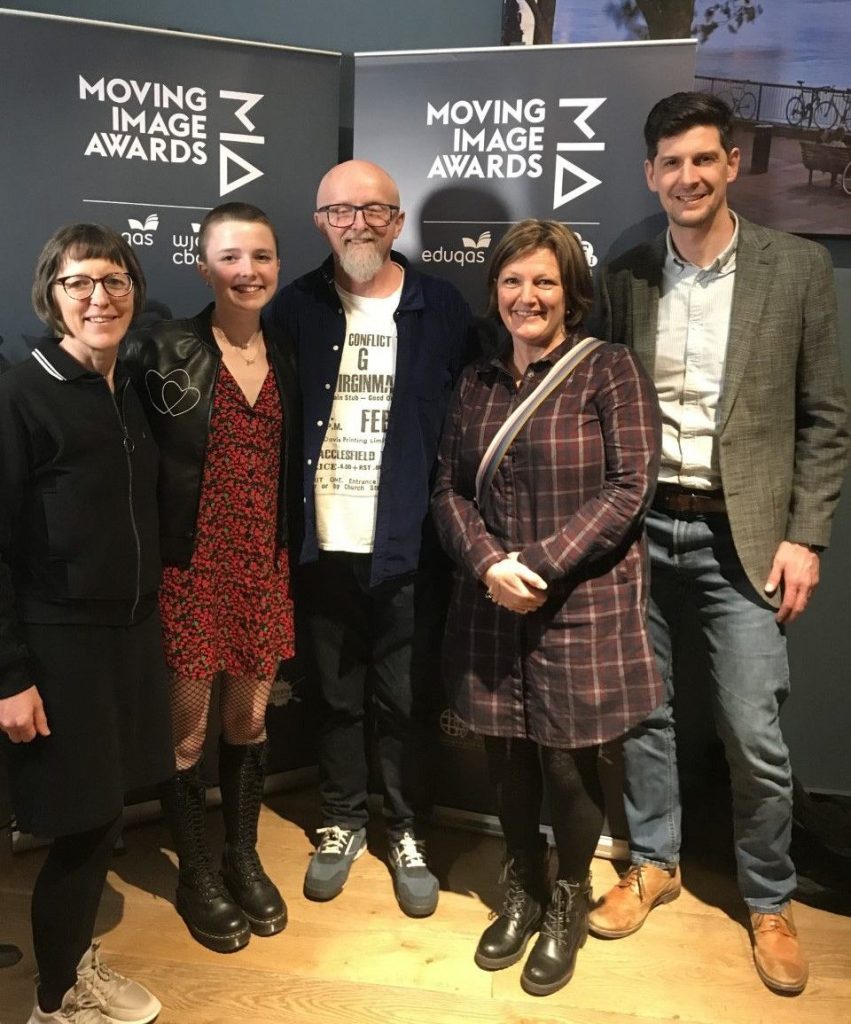 Taylor Swift would be proud!
Former Loreto College student Isabel was awarded the runner up prize at this year's prestigious WJEC National Moving Image Awards, in the Music Video category. The ceremony was held at the British Film Institute in London and hosted by Sky News and BBC film critic Anna Smith.
Isabel, who studied English, Media Studies and Film Studies at Loreto from 2020-2022, entered her music video to 'No Body, No Crime' by Taylor Swift. The judges praised the cleverly constructed narrative and use of music video codes and conventions and concluded that 'Taylor Swift would be proud'!
Although Isabel lost out to an outstanding video made by a London college student, she can be incredibly proud of her achievement.
Isabel is pictured left (second from the left) with her family and Loreto College's Head of Department: Media Studies, Mr Reeh (in the right of the picture).