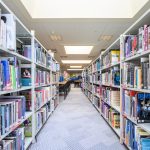 Books and ebooks
Our Library and Study Centres (LSC) have a superb selection of resources. You'll have access to DVDs, magazines and academic journals, as well as books and eBooks including curriculum textbooks, revision guides, and reference material. We also have a fantastic range of fiction.
As a Loreto student you'll have a library user account, which you can manage online in college or at home via our MyCirqa app.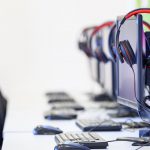 PC and MACs
The LSC's have a range of IT facilities to help support your studies while you are at college including PCs, MACs, printers and photocopiers. If you have any issues, our friendly dedicated team are on hand in each of our centres to support your tech needs.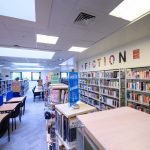 Online Resources
The Library subscribes to a number of online resources and academic databases to support your studies. All of these are available both internally and externally for ease of access.
All our subscriptions are located on our internal website, LOLLI – Loreto's Online Library and Learning Information portal. As a Loreto student, you will have full access to LOLLI both at college and at home.
Each of these resources offers you the ability to carry out in-depth research to support your subject and personal interest needs.
Journals and Magazines
To complement our already comprehensive collection of resources, we have online and paper-based academic journals, and reading for pleasure magazines. Our journals provide valuable information to support research for your coursework and assignments, and prepare you for the higher level of reading you will need for university.
External Links
Loreto library has developed links with both community, and local university libraries to maximise your potential. If you're interested in utilising the resources from these libraries, have a chat with the library team, and complete an application form.
Study Centres
Along with Loreto College's brilliant Library, we also have 3 fantastic study centres. Each centre offers a different environment in order to meet a variety of learning needs. For example, the Library offers a silent space for individual study, but if you prefer a quiet discussion while completing your written work then the LRC is the place for you. However, if you are somewhere in between, you could try the Ward or Ball study centres.
Events and Promotions
The Library and Study Centre Department is a dynamic one. We love getting involved in college-wide themes such as Black History Month, LGBTQ+, Mental Health Awareness, Anti-Bullying and much more. We also have an internal calendar of exciting events to celebrate, such as the Booker Prize and Costa Awards, NaNoWriMo, National Poetry Month, and World Book Day. We hope you'll get involved too!
LOLLI
LOLLI is Loreto's Online Library and Learning Information (LOLLI) portal. As the gateway to all your resource needs, LOLLI can be accessed from home and in college. From here you can access all of our eResources, social media sites, your library account and our external links. We also offer a click and collect service from this portal.
LOLLI is your one-stop shop for all your research, revision, coursework, class work, and intellectual curiosity needs!
We really look forward to sharing all our resources, facilities and services with you at your induction.