Recently, 39 Loreto College History students were lucky enough to attend a lecture by David Olusoga OBE, Professor of Public History at the University of Manchester.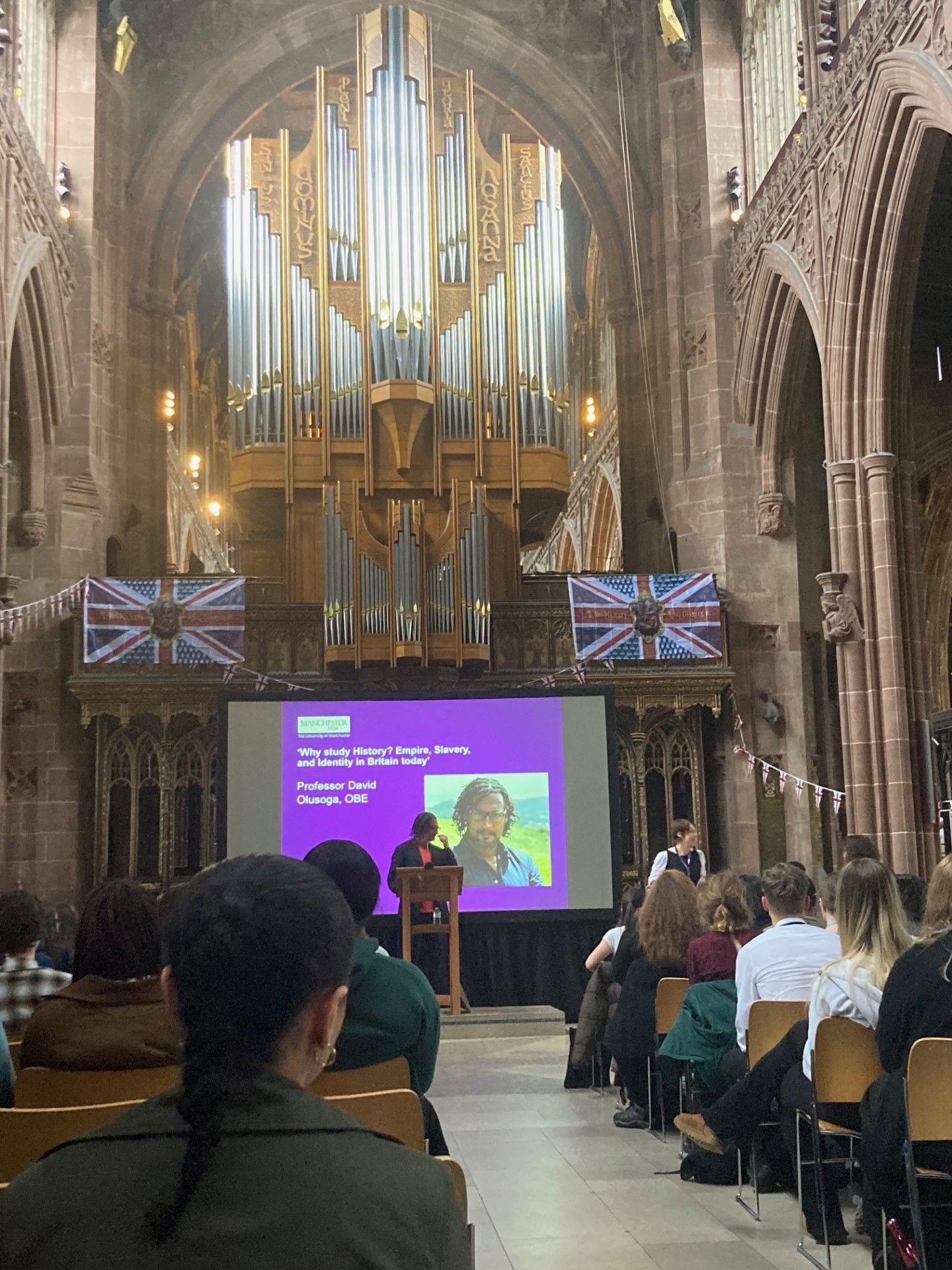 This event, held at Manchester Cathedral, was exclusive to Year 12 students and those students who attended heard Professor Olusoga discuss the importance of studying History as a discipline at University level and its relevance in our everyday lives.
Professor Olusoga, the acclaimed author of the bestselling 'Black and British' book and noted TV presenter, recently receiving a BAFTA Special Award for his TV work which includes Civilisations and A House Through Time, delivered a thought provoking and informing lecture and engaged in a Q and A with students afterwards.
History student, Kate Pollitt, who attended the event said, "The lecture was very engaging and gave me a new outlook on the importance of History. I loved it!"