It was a sell out at the Lowry Theatre, 450 members of the audience were wowed by the storytelling and performance skills of our talented dance students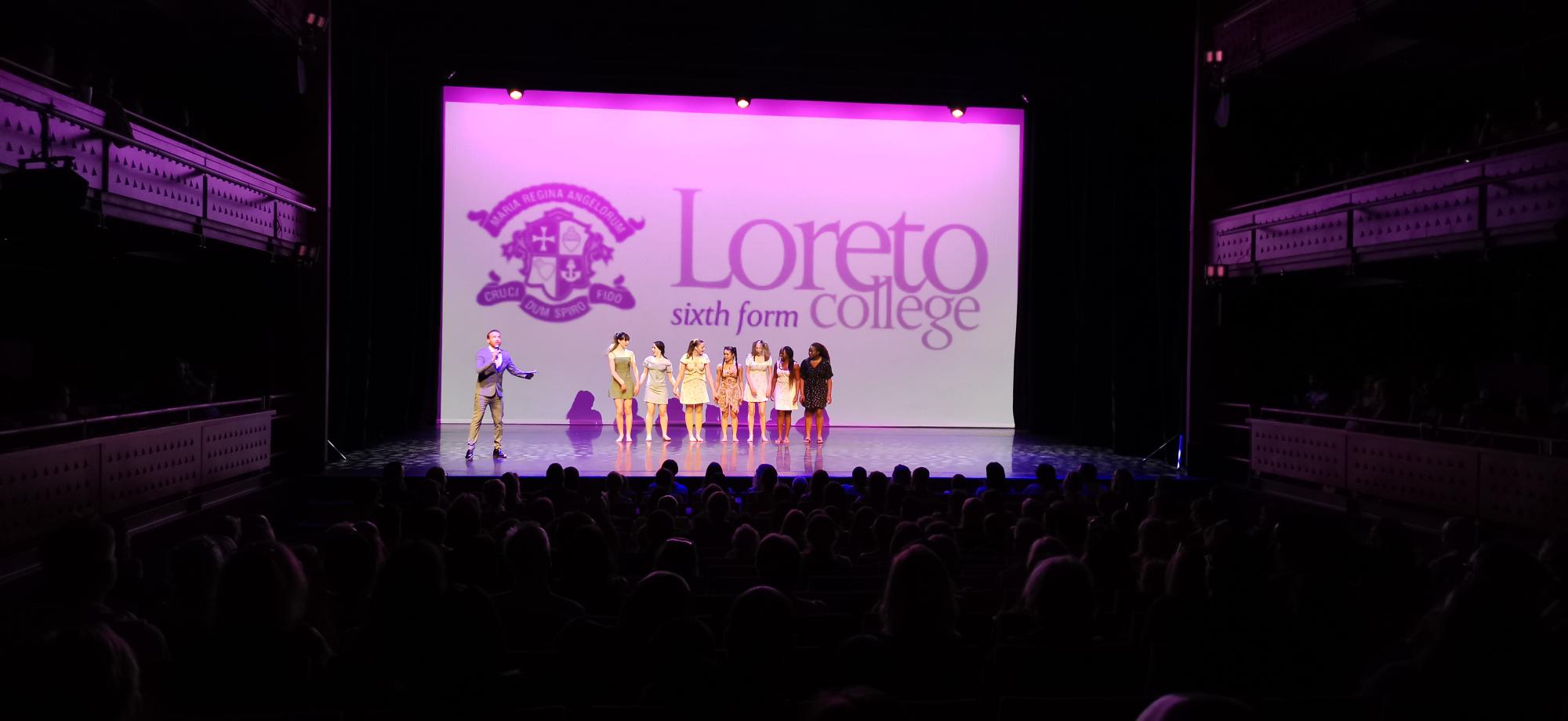 On stage at the Lowry
Creative Dance students were the penultimate act of the night showcasing a piece that was about the empowerment of women. The piece was overseen by dance teacher and course leader in Performing Arts Pippa Hudson.
The choreography for the piece was created by the dancers. Student Grace Macdonald, one of the performers said:
I thoroughly enjoyed being a part of Loreto's performance, and the hard work and community me and the girls had. We chose a piece that really spoke to us all emotionally and I believe that came through in our performance as well as the audience reaction. The sense of community when watching and supporting the other acts as well was lovely to experience. A big thanks must be made to Miss Hudson for pulling us all together as we worked on this in lunches and breaks, and she put so much time effort and trust into us all.
Look out for the next dance performance at Loreto Sixth Form College on Monday 18th December 2023